Pineapple has high nutritional value. Mexico is one of the largest pineapple producing countries in the world, and pineapple export and deep processing are very popular. Our customers are growers of peculiar smell pineapple from Mexico. In order to increase the sales value of their pineapples and obtain more profits, they can choose to purchase pineapple washing equipment for processing.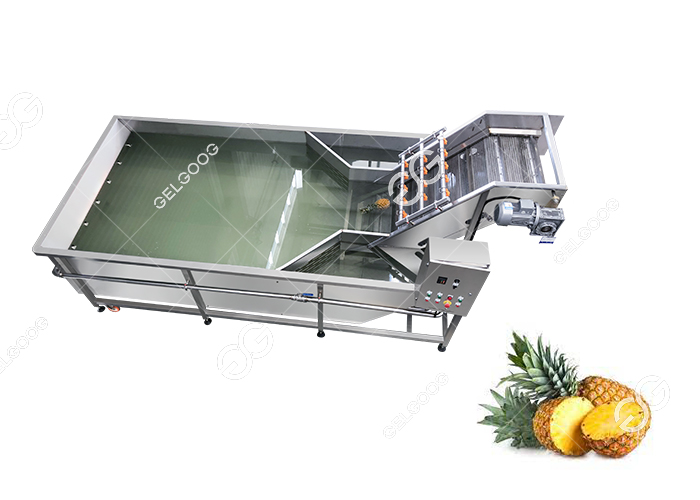 Customers also saw our products on our website and sent us inquiries. After we learned about it, we immediately confirmed the specific needs of the customer, and provided the customer with a customized pineapple processing solution according to the customer's needs. This machine is customized with a widened cleaning tank, which can increase the soaking time of pineapples in water and make the cleaning effect better. When the customer received the pineapple washing machine, he was very satisfied and took a video of our machine being processed in their factory. The feedback video is as follows:
The customer said: This pineapple washing equipment greatly reduces the waste of their labor costs, and more importantly, it improves the efficiency of pineapple processing. And the machine is very strong, and it is very convenient to use. The intelligent control switch can realize the operation of the machine with one button. And the cleaning effect is also very good, the most important thing is that it can also clean a variety of fruits and vegetables.
We are very grateful to our customers for their recognition. We always focus on customer needs, and attract many customers to return orders with high-quality mechanical quality and excellent service. Now our equipment has been exported to more than 190 countries in the world. If you also need fruit and vegetable washing machines, you can contact us at any time.