Salad businesses have been increasing in popularity in recent years. With a growing demand for healthier food options and an increased awareness of nutrition, many people are looking for alternatives to greasy fast food. This has led to a surge in the production of salads as a highly nutritious meal option. If you're considering starting a salad processing business, you may be wondering: is a salad business profitable? In this blog, we will explore the profitability of the salad business and what factors can impact it.
The Salad Processing Business Industry
According to a report by IBIS World, the Salad Bar Industry revenue in the U.S was $3.4 Billion in 2021, with an annual growth rate of 2.1% between 2016-2021. The report also indicates that the salad bar industry has shown steady growth in the past five years, with recent health concerns increasing the demand for healthier food options. With a trend towards healthier eating habits, there is no doubt that the salad business industry will continue to grow.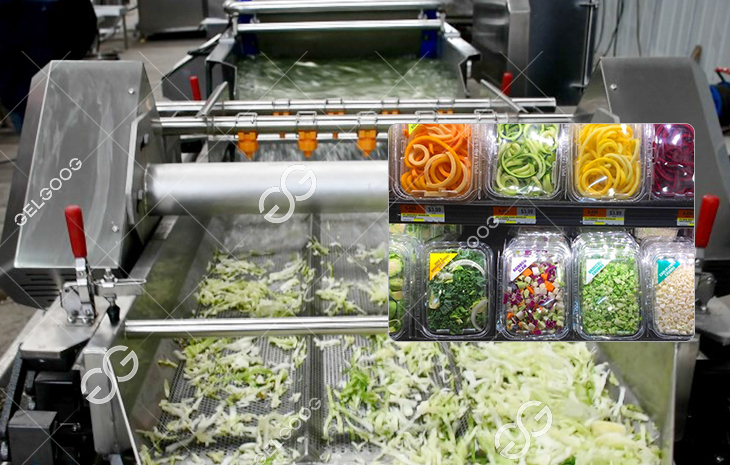 Factors That Affect Profitability
The profitability of a salad processing business can depend on several factors such as:
Location: The location of your salad processing business can greatly impact its success. Being situated in a high-traffic area, close to offices, gyms, or schools can bring in more customers and boost sales.
Quality of ingredients: The quality of the ingredients used greatly impacts the taste and quality of your salads. Using fresh ingredients of excellent quality is important to retain customer satisfaction.
Marketing: The way you market your salad business can affect its profitability. Proper marketing strategies such as social media advertising, offering discounts, and event sponsorship will attract more customers and increase sales.
Cost of ingredients: The cost of fresh ingredients can significantly affect the profitability of your salad business. Supplier selection can help reduce costs.
Competition: Competition in your area can limit your sales and reduce your profitability. Offering unique salads, elevating the standards of quality and service can overcome this issue.
How to Maintain Profitability in a Salad Processing Business
Profitability in the salad business can be achieved by following these tips:
Offer the Best Quality Ingredients: Customers want the best quality ingredients available. High-quality ingredients will allow you to produce quality salads that will keep your customers coming back for more.
Keep Prices Competitive: The price of salads should be competitive with other fast-food options in the area. Making menus and offering promotional discounts periodically can help achieve more sales.
Implement Smart Ordering & Purchasing Systems: By maintaining an accurate record of your ingredients, the ordering process can be simplified which will save time, money, and reduce food wastage.
Bring Unique Flavors and Experiences: Offering a wide variety of salads with unique flavors will attract the attention of customers bored with plain options. Conducting events or providing cooking classes, can also strengthen your brand and engage customers more.
Respond to Customers' Feedback: Listening to the feedback by the customers and providing efficient customer service can create brand loyalty and improve your profitability.
Conclusion
In conclusion, the salad business is profitable and has shown steady growth in recent years with healthy eating habits trending. However, profitability is highly dependent on the above factors. As long as these factors are kept in mind and implemented, a salad business can be highly successful. Remember to maintain the quality of the ingredients to stay competitive, adopt cost-effective ordering and purchasing systems, and offer unique flavors and experiences to stay ahead of your competitors. With wise choices, proper planning, and hard work, your salad business can achieve high profitability, with plenty of happy and loyal customers.
If you are still hesitating whether to start a salad processing business, you can contact us at any time, we are a salad processing business solution manufacturer, we can provide complete solutions and factory construction layout drawings. Those who are interested can consult at any time.