Onions can generally be processed into onion rings or diced onions, so cutting onions is very important. And it needs specific onion cutting machine price to complete. Therefore, onion cutting machinery is very important. But many, onion processing factories are more concerned about the price of onion slicers. This article will answer the price of onion slicer for you.
What is an onion cutting machine?
Onion cutters include onion dicing machine and onion slicing machine.
The onion slicer is a push-down machine, made of stainless steel, with different feeding ports, which can be customized according to the size of the onion. The onion can be cut flat or obliquely, and the thickness of the sliced onion can also be adjusted according to the processing requirements.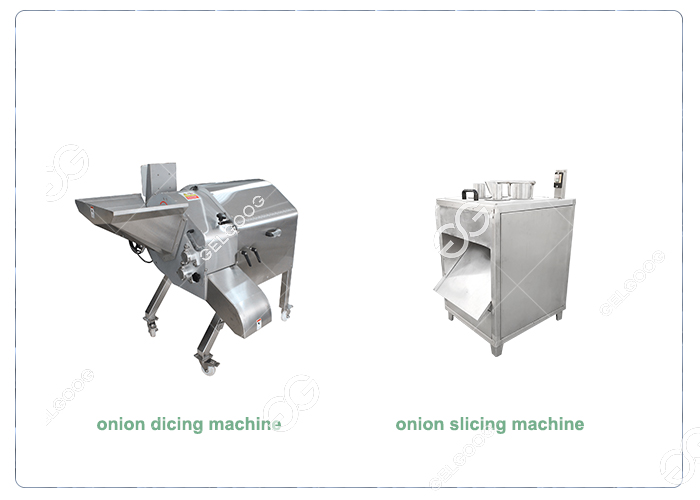 The onion dicing machine is a machine with a small footprint and a large output, which can be customized according to processing needs. Universal wheel design, easy to move and use. Stainless steel body, not easy to rust, easy to use and maintain. It can dice a variety of vegetables, such as tomatoes, potatoes, carrots, lotus root, mango and so on. It is suitable for application in various occasions, and can be used in large restaurants, restaurants, central kitchens, etc.
onion cutting machine price
The onion cutting machine price is about 2000-3000 US dollars. Different types of machines, different outputs, and different materials are all different. Therefore, when choosing an onion slicer, the quality is the most important thing.