Description
Introduction Of Apple Washing Machine
The apple washing machine is an ozone-generating device that combines the action of air bubbles to remove stains, pesticides, hair and other harmful substances on the surface of apples and fuits. The fruit washing machine price can prolong the fresh-keeping period of fruit and facilitate the later transportation, storage and processing of fruit apples.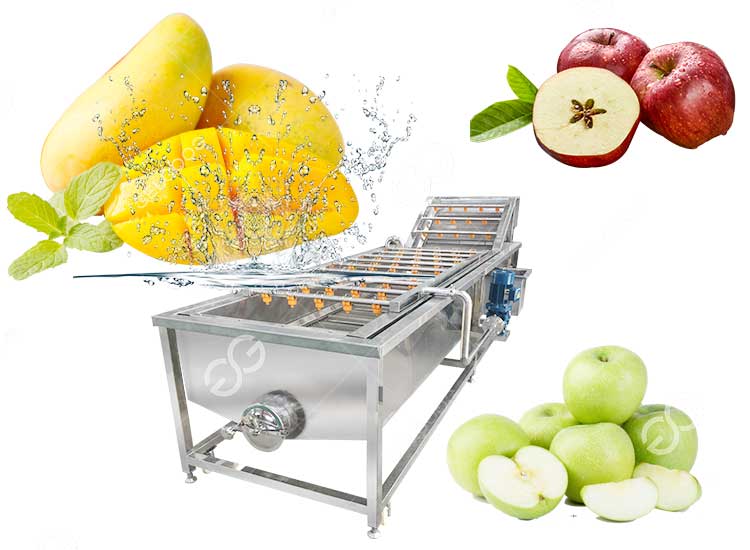 Features Of  Apple Cleaning Machine
1. The material of the apple washing machine for sale: it is made of food-grade 304 stainless steel, which can work indoors or outdoors for a long time and can be used for a long time.
2. Fruit washing machine price structure: equipped with intelligent control switch, bubble generator, slope spray design on the machine, and equipped with universal wheels, easy to operate.
3. Ultra-high welding technology makes the mechanical appearance smooth and smooth without protruding edges and corners.
4. With a filter system device, the apple washing machine can recycle water resources and make the cleaning effect cleaner.
5. The speed of the bottom conveying can be adjusted, which can control the soaking time of the fruit appand apple.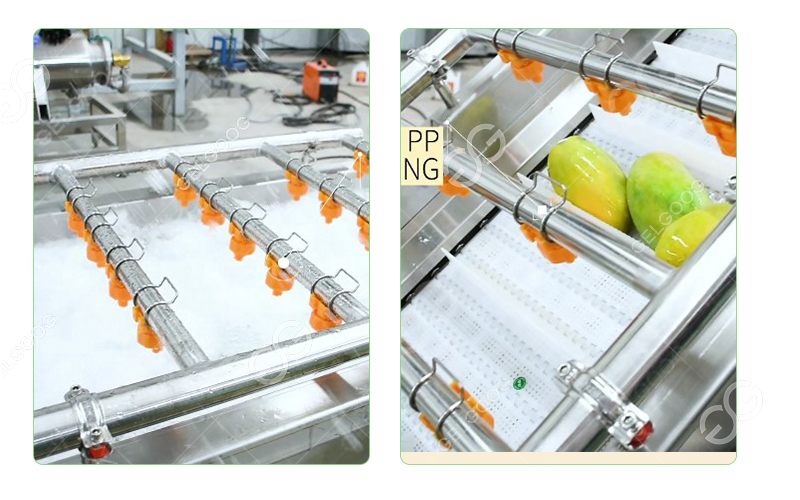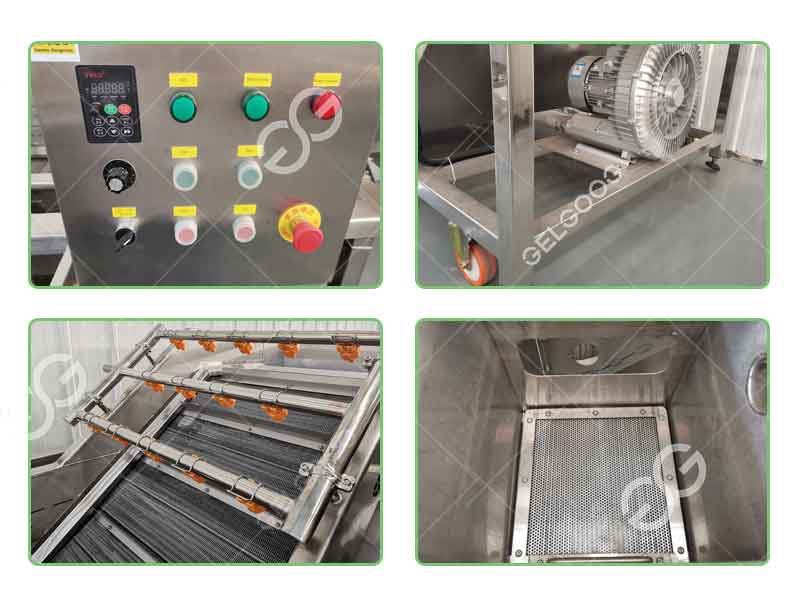 Advantages Of  Fruit Washing Machine Price
1. This apple washing machine price can clean a variety of fruits and vegetables, and is more suitable for fruits and vegetables grown in soil. The cleanliness is high and the original color can be maintained.
2. High production efficiency, can be customized according to customer output requirements, the output can achieve 300-5000 kg per hour.
3. The appearance and internal structure of the fruit washing machine price are complete, saving water resources.
4. An ozone generator can be installed according to customer needs to make the cleaning power better and higher, and at the same time play a role in sterilization and disinfection.
5. It can carry out continuous work, and can form a production line with mango waxing machine and packaging machine.
6. We can provide technical guidance and good after-sales service according to the needs of customers, aiming at customer satisfaction.
Working Principle Of  Apple Washing Machine Manufacturers
The mango and apple enter the water tank and are fully broken up, rolled, washed, and transported under the action of high-pressure water flow and powerful air bubbles. The silt eluted from the surface of the mango apple sinks to the bottom. In the treatment of precipitated impurities, the water circulation of the circulating water pump allows impurities to enter the water circulation tank. The filter device of the water tank can be disassembled freely. The filtered impurities are left in the water tank, and the floating matter is discharged through the upper overflow port to ensure that the pool is clean and at the same time , It can eliminate impurities in time to ensure the cleaning effect of the product.
Parameters Of Mango Cleaning Machine
Fruit Mango And Apple Washing Machine

Model
Mesh belt width
Transmission power
Pump power
Air pump power
Dimensions(MM)
GG-XQ2500A
800
0.75
0.75
2.2
2725×1504×1329
GG-XQ3000A
800
0.75
0.75
2.2
3225×1504×1329
GG-XQ3500A
800
0.75
0.75
2.2
3725×1504×1329
GG-XQ4000A
800
0.75
0.75
2.2
4225×1504×1329
GG-XQ5000A
800
1.5
1.5
4
5225×1504×1329
GG-XQ6000A
800
1.5
1.5
4
6225×1504×1329
Application Of Mango Cleaning Machine
Can wash a variety of fruits: avocado, citrus, lemon, dragon fruit, hawthorn, mangosteen, pear, date, etc. It can be matched with mango waxing machine, mango grading machine, mango dicing machine, mango freezing machine, mango air-drying machine to process mango into frozen diced mango, dried mango and other finished products.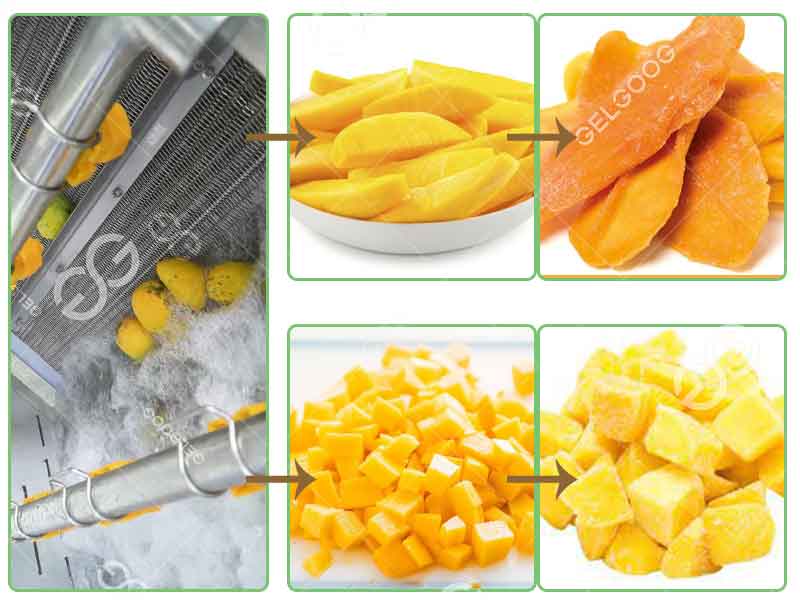 We are a manufacturer and supplier of mango cleaning machines. If you are interested, please contact us. We will provide you with more information and mango apple washing machine price.