Description
Potato Finger Cutter Machine Description
The potato cutter machine is a fully automatic stainless steel machine, which solves the problems of time-consuming and labor-intensive processing of French fries and uneven cutting thickness. It can be combined with potato washing machine and French fries frying machine to form a French fries processing production line. It can increase the output of French fries processing, shorten the processing time of French fries, and bring greater benefits to French fries processing manufacturers. Suitable for cutting cassava, sweet potato, carrot, taro and other materials.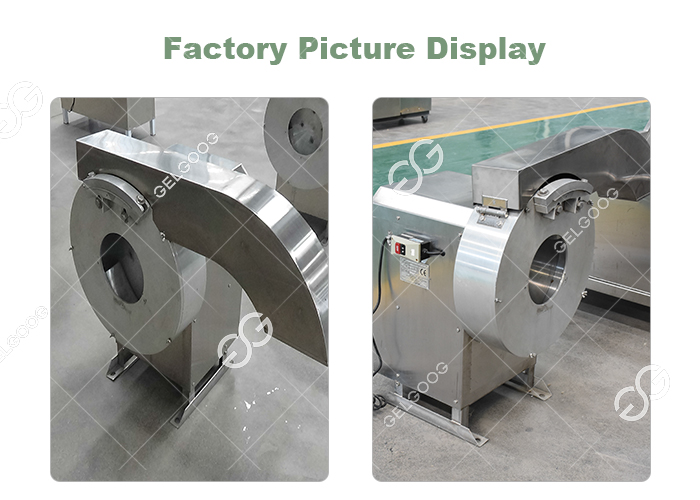 Features Of Industrial Potato Cutter Machine
1. The device's stunning design and user-friendly interface allow for simple operation via a single button control.
2. Constructed with a durable stainless steel body, this machine boasts a lengthy service life and resists corrosion and rust.
3. Consistent operation ensures efficient and reliable mass production capabilities.
4. With high efficiency and a stable, uniform running speed, this tool is effortless to use.
5. The sharp blade on this simple-to-disassemble device can be easily replaced.
Advantages of potato fries cutting machine
1. The cut surface is smooth and even without blemishes.
2. Small size, small footprint, easy to use and move.
3. One potato cutter machine can be used for multiple purposes, and can cut a variety of root vegetables into strips.
4. Large output, saving time and effort.
5. It can be used together in the production line to achieve continuous work.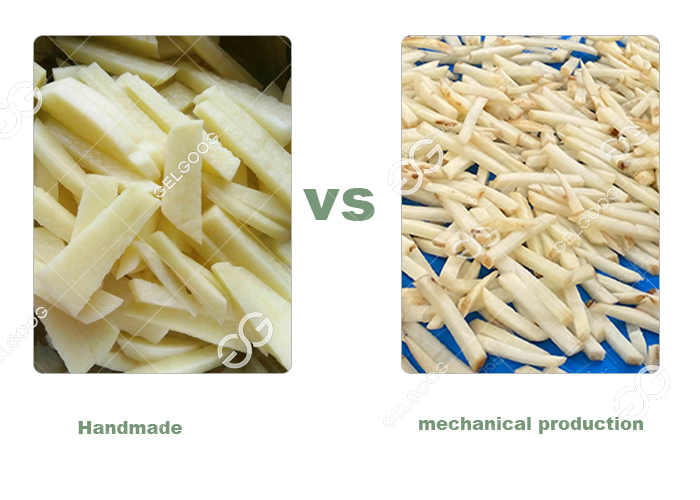 Scope Of Application Of Potato Cutter Machine For Sale
Directly cut potatoes, sweet potatoes, radishes, etc. into square strips or slices. After cutting, the surface of the finished product is smooth and does not break the inner tissue of the potato. It is suitable for further steaming, boiling and frying of raw materials. It is suitable for French fries manufacturing, food processing industry, central kitchen, hotel, etc.
Working Principle Of Potato Finger Cutter Machine
When working, the potato material is put into the hopper, and the material is guided to rotate along the shell wall by the discharge chute on the rotating dial, and the cutter installed on the shell wall cuts the vegetables into strips, and the cut potato fries come out The hood comes out.

Potato Fries Cutting Machine Parameters
| | | | | | | |
| --- | --- | --- | --- | --- | --- | --- |
| Models | Power | Voltage | Size (mm) | Weight (KG) | Cutting size | capacity |
| GG-502 | 1.1kw | 220V/380V | 1000*900*1000 | 120 | 7-10mm | 600-800KG/H |
If you are interested in machinery, you can contact us at any time. We can also provide solutions for French fries processing lines. You can leave a message to get a free quotation.
---
Leave A Message For A Quote