Description
Introduction Of Oyster Washing Machine
The brush-type oyster cleaning machine adopts the combination of oyster washing machine nylon brush and spray, which can remove the sediment on the surface of the oyster and the substances secreted by the oyster itself. The oyster cleaning machine australia shell is made of stainless steel, which has a long service life and is easy to clean. The brushes inside can be customized according to the needs of processing, and can be customized as soft brushes, hard brushes or emery sticks, which are determined according to the materials to be processed.
Features Of Oyster Washer Machine Uk
1.High-quality brushes are used, which have a long service life and are relatively wear-resistant.
2.The length of the oyster cleaning machine brush can be customized according to the processing needs.
3.The shell is made of stainless steel, which meets the national food safety standards and will not cause harm to the material.
4.The oyster washing machine adopts a combination of brush and spray. The brush removes the dirt on the surface of the oyster, and the spray washes away the dirt, which can make cleaning more clean.
5.The oyster cleaning machine Australia operation is very simple, only one person can complete the operation, just press the start button to complete the work.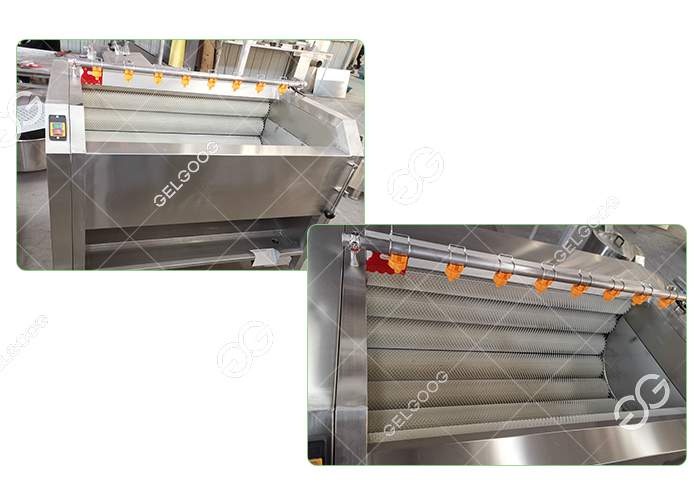 Advantages Of Oyster Washing Machine
1.The oyster washing machine can replace labor, clean the oysters, save labor and time costs, and improve the efficiency of production.
2.The structure setting is more reasonable and practical, and different brushes can be customized according to different materials.
3.The use of electrical energy to drive the operation of machinery can achieve the advantages of energy saving and emission reduction.
4.The scope of application is relatively wide, and oyster washer machine ukcan be suitable for the cleaning of various scallops.
5.The packaging is packed in wooden boxes, so there is no need to worry about transportation problems.

Scope Of Application Of Oyster Washing Machine
The oyster washing machine can be used for the cleaning of root vegetables and the cleaning of seafood and shellfish, including potatoes, ginger, radishes, cassava, taro, scallops, oysters, clams, conch and so on.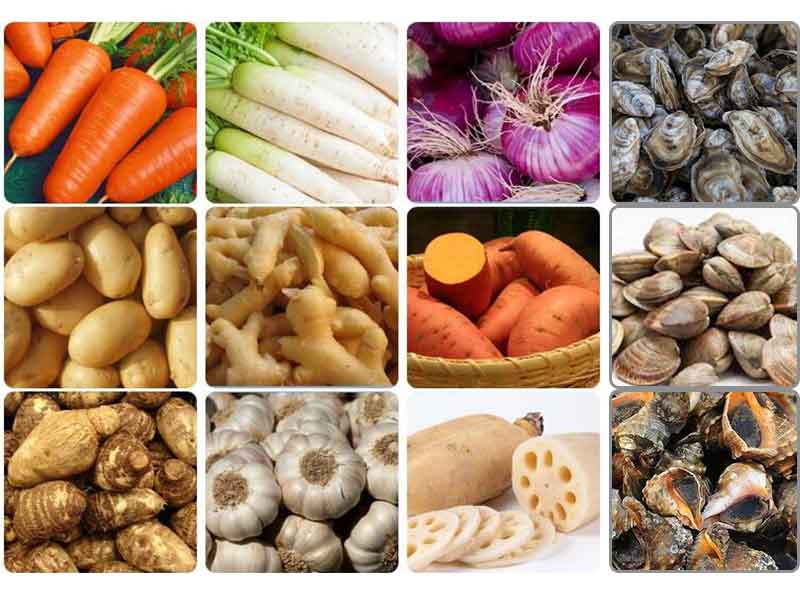 Oyster Washing Machine Parameters
Oyster Washing Machine
model
Net length of wool roller
Length of hair roller
Diameter of hair roller
Motor Power
Spiral power
Dimensions(MM)
GG-SX800A
945
800
120
1.1
/
1500×850×900
GG-SX1000A
1145
1000
120
1.1
/
1700×850×900
GG-SX1200A
1345
1200
120
1.5
/
1900×850×900
GG-SX1500A
1645
1500
120
2.2
/
2200×850×900
GG-SX2000C
2145
2000
120
3
0.37
2700×850×1500
GG-SX2600C
2745
2600
120
4
0.37
3300×850×1500
We are a manufacturer of oyster washing machines. We can customize machines of different specifications for customers according to different materials and different outputs. If necessary, you can leave a message for inquiry.