Description
Introduction Of Vegetable Cutting Machine
This multi-function vegetable cutting machine is a double-head vegetable cutter, both ends can work at the same time, and can shred, slice, dice, and cut vegetables.The vegetable cutter is both practical and durable, and is generally used for cutting vegetable salads. But it is also suitable for various food processing factories, central kitchens, frozen food processing factories, pickle food processing factories and so on.
Features Of The Vegetable Cutter
1. The vegetable cutting machine commercial is made of stainless steel, which is durable, corrosion-resistant and easy to clean.
2. Enlarging the feeding port to facilitate the feeding of the machine.
3. Food grade conveyor belt, no need to worry about safety issues.
4. The operation panel is designed with buttons, which can be controlled by one button, which is convenient to operate.
5. The knife is sharp and can be disassembled and cleaned at any time.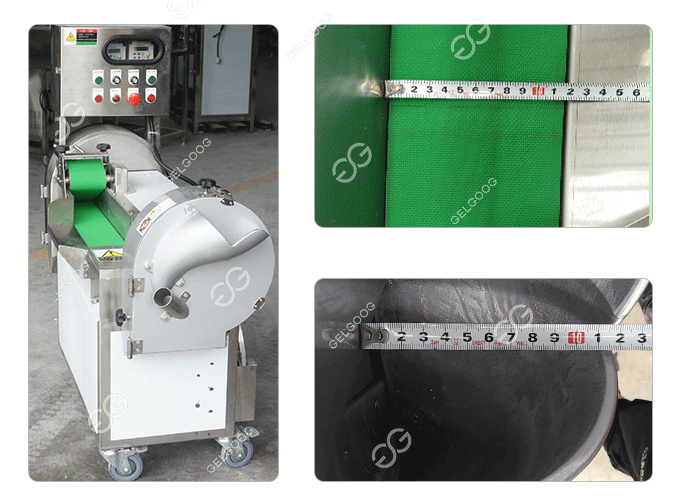 Advantages Of A Vegetable Cutting Machine For Industrial Use
1. Multi-functional can shred, slice, dice, and cut into sections, realizing the advantages of one machine with multiple functions.
2. Instead of manual work, save labor and time costs.
3. The vegetable cutting speed is fast, the workload of 25 people can be covered at the same time, and the yield is high. It is the preferred equipment for the vegetable industry.
4. Both the speed of the conveyor belt and the speed of the blade can be adjusted, which can control the processing time.
5. Using high-quality high-power motors makes the processing efficiency higher.
The Main Purpose Of The Multi-Function Vegetable Cutting Machine
Leafy vegetables: celery, cabbage, spinach, coriander, lettuce, etc., shredded and cut into sections
Root vegetables: diced, shredded, sliced potatoes, taro, sweet potatoes, carrots, onions, eggplants, etc.
Pictures of processed products are shown below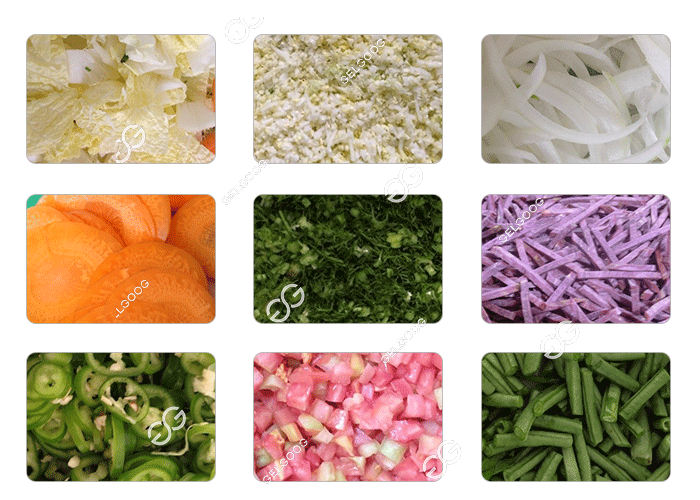 Parameters Of The Vegetable Cutter
| | |
| --- | --- |
| Model | GGCP-301 |
| Cutting Length | 1-60mm |
| Capacity | 300-1000kg/h |
| Voltage | 220V/380V |
| Power | 2.5hp |
| Net weight | 135kg |
| Weight | 60KG |
| Dimension | 750*530*1270mm |
With its many functions, this vegetable cutter is a very useful piece of machinery and is the most popular in the food processing industry. If you want to know the price, please leave a message.
---
—Leave A Message For A Quote—