Description
Introduction Of Carrot Cutting Machine
The carrot cutting machine can cut carrot strips or carrot shreds, which can be adjusted according to processing needs. The carrot stick cutter machine mechanical blade is sharp, the cutting speed is fast, and the efficiency is high. It is equivalent to dozens of times of manual segmentation. It is an ideal equipment for carrot processing plants, pickle processing plants, food processing plants, central kitchens and other occasions.
Features Of Carrot Stick Cutter Machine
1. Made of stainless steel, it is not afraid of acid rain and other corrosion, and can work indoors or outdoors.
2. The feeding port is enlarged to facilitate the feeding of materials.
3. Continuous production can be realized.
4. Electric energy drives the operation of machinery, saving energy and reducing emissions.
5. It can be combined with carrot washing machine and other machinery to form a production line.
Detail Of Carrot Cutting Machine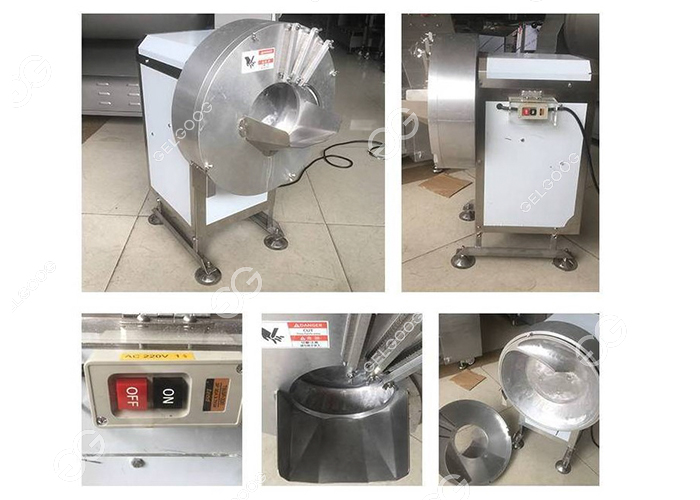 Advantages Of Carrot Cutting Machine Price
1. It can cut a variety of root vegetables, including potatoes, sweet potatoes, lotus root, yam, ginger and so on.
2. The material can be sliced, shredded, and stripped to achieve multiple functions in one machine.
3. The mechanical manufacturing is firm and stable, and the operation is simple, just press the start button to work.
4. The processing effect is good, the cut surface is smooth and not rough.
5. There will be no cutting or uneven cutting.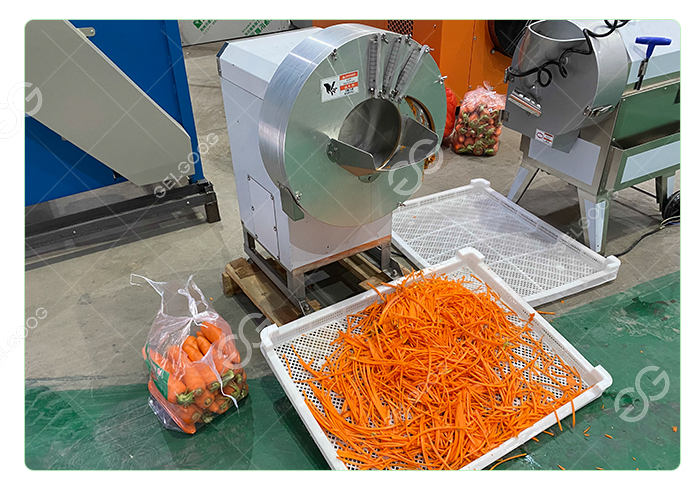 Carrot Stick Cutter Machine Installation Environment Requirements
1. In order to ensure the normal operation of the carrot shredder, the carrot shredder must be kept in a stable 380V power supply environment, so the use of circuit lines must be safe.
2. It must be used in a spacious environment. During the process of cutting vegetables, the finished products and vegetable juice will accumulate. If the environment is not spacious enough, accidents will easily occur.
3. There must be normal inlet and outlet pipelines. When the carrot shredder is working, it needs to release vegetable juice and clean it regularly to ensure a hygienic working environment.
Parameters Of Carrot Cutter Machine
| | | | | | |
| --- | --- | --- | --- | --- | --- |
| Model | Thickness of strip | Specification of slice | Capacity | Power | Dimension |
| GG-503 | 1.5mm /2mm | 1-8mm | 150-250kg/h | 220V, 1HP | 540*400*560mm |
| GG-501 | 1.5-5mm adjustable | 1-8mm | 500-800kg/h | 220V, 1HP | 650*550*880mm |
Carrot cutting machinery is often used in food processing, we are experts in carrot processing machinery and have many years of production experience. We also have carrot washing machines, carrot juicers, frozen carrot machines, dried carrot machines, fried carrot machines and more, which can provide solutions. If you are interested, you can leave a message at any time.
---
Leave A Message For A Quote